2024 OMRS Convention Update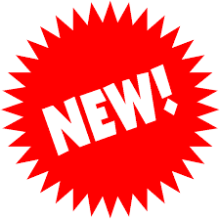 2024 OMRS Convention Update – Hold the date! 
The OMRS Committee are pleased to announce that the main convention will be on Saturday 14 September 2024. Planning is ongoing but the intention is to have some events on the evening of Friday 13th.
The convention will be at a venue in Milton Keynes with excellent road & rail links & ample FREE parking. It is in a dedicated conference centre with on-site accommodation for those who want it, (but there are a full range of other accommodation options). We are not giving out more venue details until we finalise some more arrangements.
A Convention sub committee has been formed chaired by Robert Coyle. There is a dedicated email convention@omrs.org
The convention committee are meeting with key stake holders in July. Further announcements are planned for September. We will also be looking for volunteers – you might have a key skill or you might just be prepared to turn up & help on the day – more details to come.
As we all know there is considerable inflation, particularly in food prices. Suppliers will not currently give firm quotes for a year in September hence why some matters are not yet finalised.
A full communication plan is envisaged including updates by Teams to all our Branch Chairs (including overseas branches), plus wider use of other forums.
Watch out for more updates.